"Early on gifts were wrapped in simple tissue paper or more sturdy brown paper. In the nineteenth century, gifts were sometimes presented in decorated cornucopias or paper baskets.
The technology did not exist to mass produce a decorated, foldable, paper until the 1890's, when developments in printing presses allowed colored ink to be printed fluidly on stiffer papers. A rotary system developed that allowed the printed paper to be rolled onto cardboard rolls or cut into smaller sheets."
Have you ever gotten a package in the mail that was just

too pretty

to open? Or find a gift under the Christmas tree that was so beautifully wrapped that

you knew

the inside

must be wonderful

?
This post is dedicated just to that, bringing a

smile

, and

sparking the imagination

of the receiver even before they remove the wrapping paper.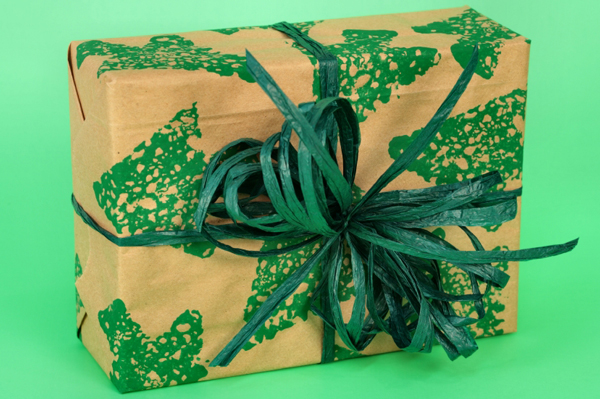 Sorry

this post was shorter than most of my other Christmas Decoration posts, but if you've been keeping up with the blog you know that I've been

really sick

with Mono.
I hope you guys are doing better than I am!