I've rounded up a few goodies for my readers!
"

It all started with baby peas. Recently, I posted how to create tiny

pea pod pendants

, and the very next week I found a vintage peas seed packet among my ephemera stash."
"So I went about scanning and modifying it to create a little gift packet to hold the necklace for placing in a gift box. (Feel free to snag the image below for yourself!)"
Cathe's creativity didn't stop there.
Since the Pea Pocket, Cathe has been designing and printing many more pocket designs.
And the best part is, she's giving them away for free!
"They make great little note card envelopes, pockets for small supplies, party favor holders or gift card wrappers.
"
To see the original post, more pockets, and assembly instructions please visit Cathe's blog
.
Don't forget to leave a little thank you note for her hard work and generosity!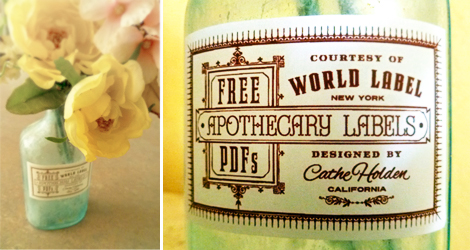 "Free Apothecary Labels for your bottles designed by Cathe Holden of Just Something I Made. Once again, Cathe has put together some awesome vintage designs for labeling your products. Two colors are available: Cream background and multi-colored. Use our Full sheet labels to cut out labels and print."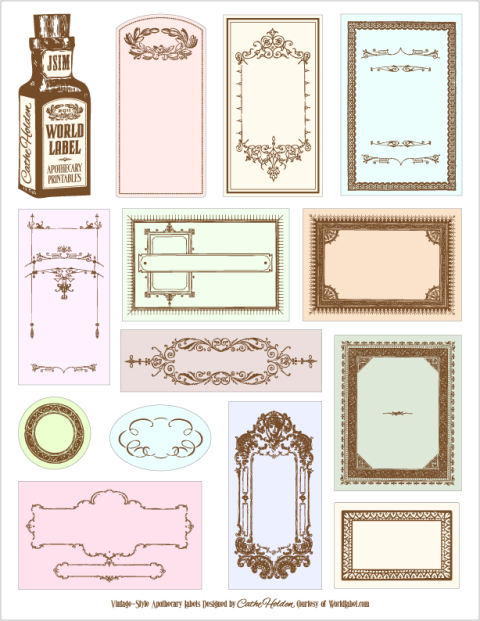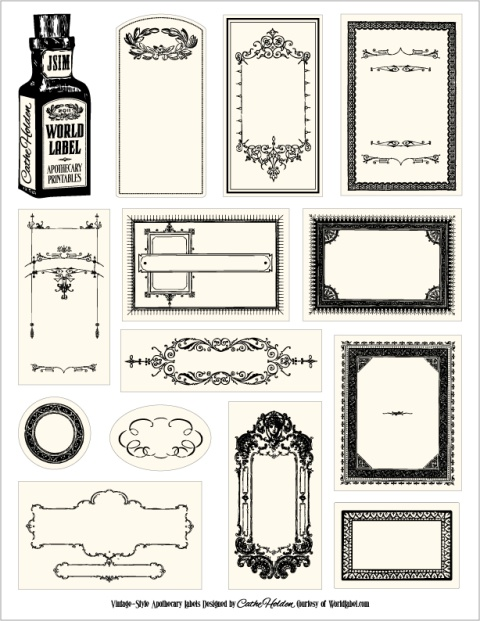 I found this Victorian Easter card and Treat Bag topper on Pixel Booking.